Soaring bunker prices could accelerate 'return to normal' for container shipping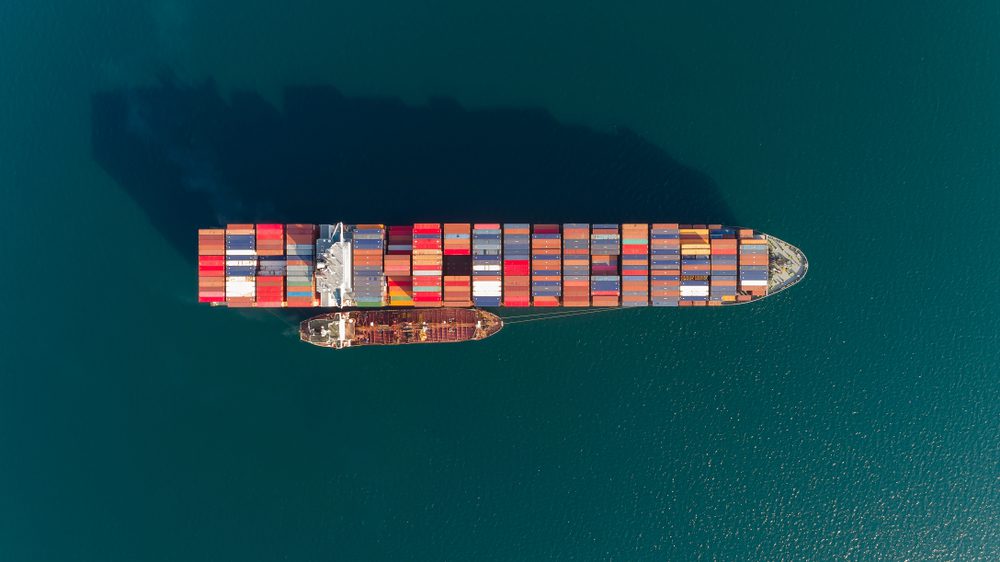 By Mike Wackett (The Loadstar) –
Prices for low-sulphur bunkers rose another $100 a ton yesterday and, after climbing a third since late February to around $1,000 a ton, are adding millions to the cost of operating the bunker. an ULCV during an Asia-Northern Europe round trip.
And with a Russian oil ban 'on the table' as sanctions tighten after Ukraine's invasion, traders are predicting oil could hit $200 a barrel by the end of the month – more than double the price at the beginning of the month. year.
Notwithstanding the huge profits reported by shipping companies over the past year, soaring fuel costs will force shipping companies to readjust their outlook for 2022, which has so far averaged around $500 per ton.
Carriers will, of course, strive to recover as much as possible in the form of emergency bunker surcharges and increased use of slow steam to mitigate the financial impact.
Additionally, the widening price gap between compliant low sulfur fuel oil (LSFO) and HFO (heavy fuel oil) – now around $250 per ton – will see renewed interest in scrubber upgrades. , as special investigations or other operational downtime of the ships permit.
Meanwhile, carriers are worried about falling demand — not on the trans-Pacific route, where the insatiable appetite of US consumers shows no signs of waning — but particularly on the Asia-Europe trade route.
Even before Russia invaded Ukraine, there were signs of slowing demand from European consumers who were beginning to battle rising energy costs and other inflationary pressures.
The Loadstar saw evidence that orders from Asia of low-value, large-scale commodities have been canceled as an eight- to ten-fold increase in shipping costs since the start of the pandemic has made selling at the detail of these products unsustainable.
A London-based garden furniture retailer said The Loadstar recently it "couldn't pass on a 30% increase" to the Chinese-made product and decided to cancel orders until rates come down.
And there are signs that rate erosion may have begun, at least on the Asia-Northern Europe trade lane. This component of the spot indices, which had remained stubbornly high after the Chinese New Year peak, has now started to decline.
For example, last week's Freightos Baltic (FBX) index reading for Asia to Northern Europe fell 4.5%, to $13,585 per 40ft, and Niels Rasmussen, analyst in chief shipping officer at BIMCO, said the container shipping market could see an "earlier return to normal if growth is hit."
Regarding the suspension of bookings by shipping carriers to and from Ukraine and Russia, he noted that the two countries were not key markets, adding: "Given the very high global demand, developments in the two countries should not be of great concern for container rates or demand.
Still, he said in specific areas, like certain reefer trades, the volume loss could be greater.
"The impact of the war on the global economy and consumer confidence could weaken growth prospects," Rasmussen said. "This could lead to an earlier 'return to normal' from the current high demand, which in turn could reduce congestion at ports."
The Loadstar is recognized at the highest levels of logistics and supply chain management as one of the best sources of influential analysis and commentary.
Subscribe to our newsletter