Shipping lines can't cope with booming perishable goods trade and lack of reefer ships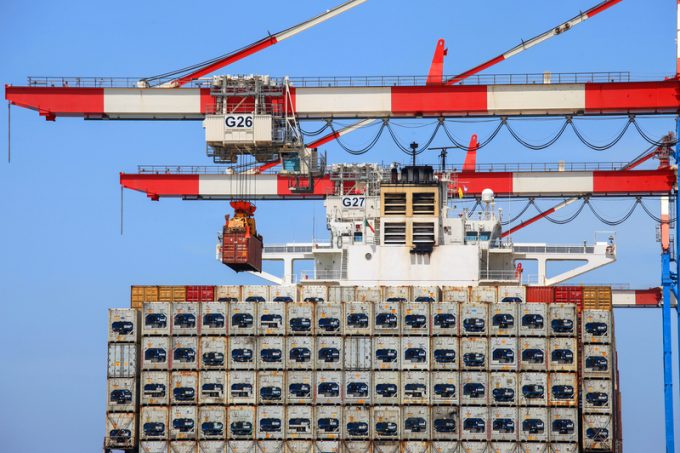 Even as reefer container freight rates soar, shipping companies are "far from keeping up" with seasonal demands for perishables.
According to Drewry, a weighted average of fares on the 15 major "refrigerant-intensive" trade lanes jumped 26% in the first quarter, following a seasonal increase in freight demand and higher freight surcharges. hold.
That put rates at their highest level since the reefer index launched in 2017, and Drewry expects rates to rise further in the second quarter.
"However, these increases are modest compared to the inexorable rise in dry freight rates," explained Philip Gray, research manager for refrigerated shipping.
"Constricted availability of container equipment and lack of slot capacity were major drivers of higher freight rates as a recovering refrigerated trade struggled to compete with more profitable dry freight traffic. for space."
And, he added, "Despite record levels of reefer container production in the first quarter, Drewry expects equipment availability to remain limited over the next few years."
Last year, specialist reefers began to make a comeback amid delays and port disruptions when Covid first hit, particularly in China. Indeed, Drewry said, the ongoing disruption has dramatically increased demand for conventional vessels, the strongest in a decade, underscored by "charter equivalents above the 100 cents/cubic foot/30 day threshold."
Meanwhile, with two key fruit seasons ahead, the reefer situation is "a real nightmare" for customers, according to Rafael Llerena, CEO of 3PL specialist EasyFresh.
He said The Loadstar"Traditionally, reefer traffic has been unbalanced, which creates bottlenecks in equipment flows, and any new harvest or season has always been a challenge. These days, you can multiply the challenge by a thousand.
For example, he said, carriers normally place empties ahead of all seasons, such as South African citrus and Egyptian grapes, which start soon but usually only meet demand for the first few weeks.
"They're a long way off, and that's really worrying," added Llerena.
"For example, for the South African citrus season, around 120,000 reefers are needed between April and October. This is why the demand for specialized reefers has been at its peak for a decade.
He said demand for citrus fruits had been "surprisingly high" last year, due to the pandemic, and many new chilled food businesses had sprung up around the world.
Mr Llerena explained: "Brexit and new free trade agreements are shaping new freight links and new international relationships, including intra-America, intra-Asia, Africa-Asia and Egypt-Latin America.
"We see new routes, new products – organic, meatless, aquaculture, hydroponic – new cross-traffic, new origins, new destinations; that happens. So, aside from vaccines, a huge surge of business is happening across the globe within the cold logistics industry.
"Obviously, a holistic view and high service standards are required, commitment and reliability are more important than ever, and supplier support is vital. Most of the time we are – although frankly that doesn't happen with shipping companies.