Shipping lines and Ghana Shippers Authority agree to 5% freight cost increase for cocoa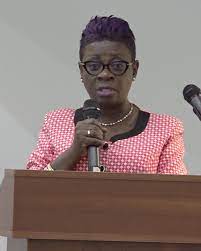 After lengthy discussion with 26 shipping lines that participated in the 2021/22 cocoa freight negotiations with the Cocoa Marketing Company and the Ghana Shippers Authority, the freight rate for cocoa shipping will see an upward adjustment of 5 % for the next cocoa harvest. season.
The deal was reached after several considerations by the parties in Accra, including container shortages and charter rates.
In a related development, the Ghana Shippers Authority has pledged to protect cocoa shipping from pirate attacks.
The Authority's Chief Executive, Benonita Bismark, told Joy Business at the Cocoa Freight Conference that her outfit and relevant authorities have been paying close attention to the cargo to ensure the country does not lose out. its economic advantages of cocoa.
"This is a major concern for us and for all players in the maritime value chain. I have a series of conversations with the Minister of Transport on this subject.
This shows that the cost of freight and insurance could increase, hence the decision to close the cocoa shipment so that it is not affected too much.
"You know cocoa is of great value to us here in Ghana and therefore needs special attention unlike other commodities," she said.
Benonita Bismark also instructed shipping lines to establish clear and transparent tariffs and reimbursement systems for port agents and their importers.
According to her, this is essential because of the role these parties play in the growth of the economy.
According to her, the issue of unfair and discriminatory charges imposed by shipping companies has been a source of concern and has the potential to increase the cost of doing business for port traders.