Peloton resumes combined shipping and delivery with cost of bike and tread – No effective price change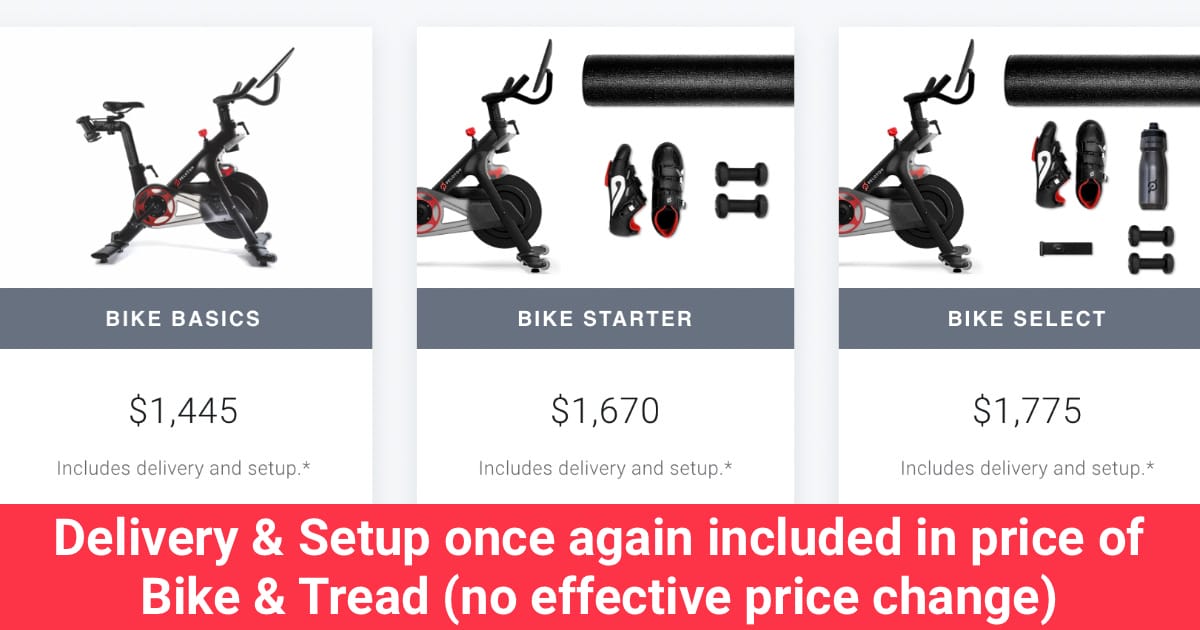 Last month, Peloton quietly made another change to the way it breaks down Bike and Tread device prices by including shipping and delivery costs in the list price. Note that the total effective price for each device hasn't changed since April 2022 – Peloton just reframes it once again as an all-in-one price that includes shipping and delivery.
At the end of January, Peloton unbundled the cost of shipping and delivering the original bike and tread to the United States. This effectively created a price increase of $250 on the bike and $350 on the tread.
In April, Peloton dropped the price of all of its hardware – a change that was made in correlation with the announcement of its first-ever subscription price increase. Back then, shipping and delivery was still an extra cost for the bike and tread.
However, in mid-July, Peloton quietly resumed consolidating shipping and delivery as part of the total cost. The total effective price has not changed at all; shipping and delivery were simply no longer separate line items that were separate from the total cost.
When you visit the Peloton website, you will no longer see "plus shipping and setup ($250)" on every Peloton Bike package. Instead, you'll see a higher initial total with a note that the price "includes delivery and installation."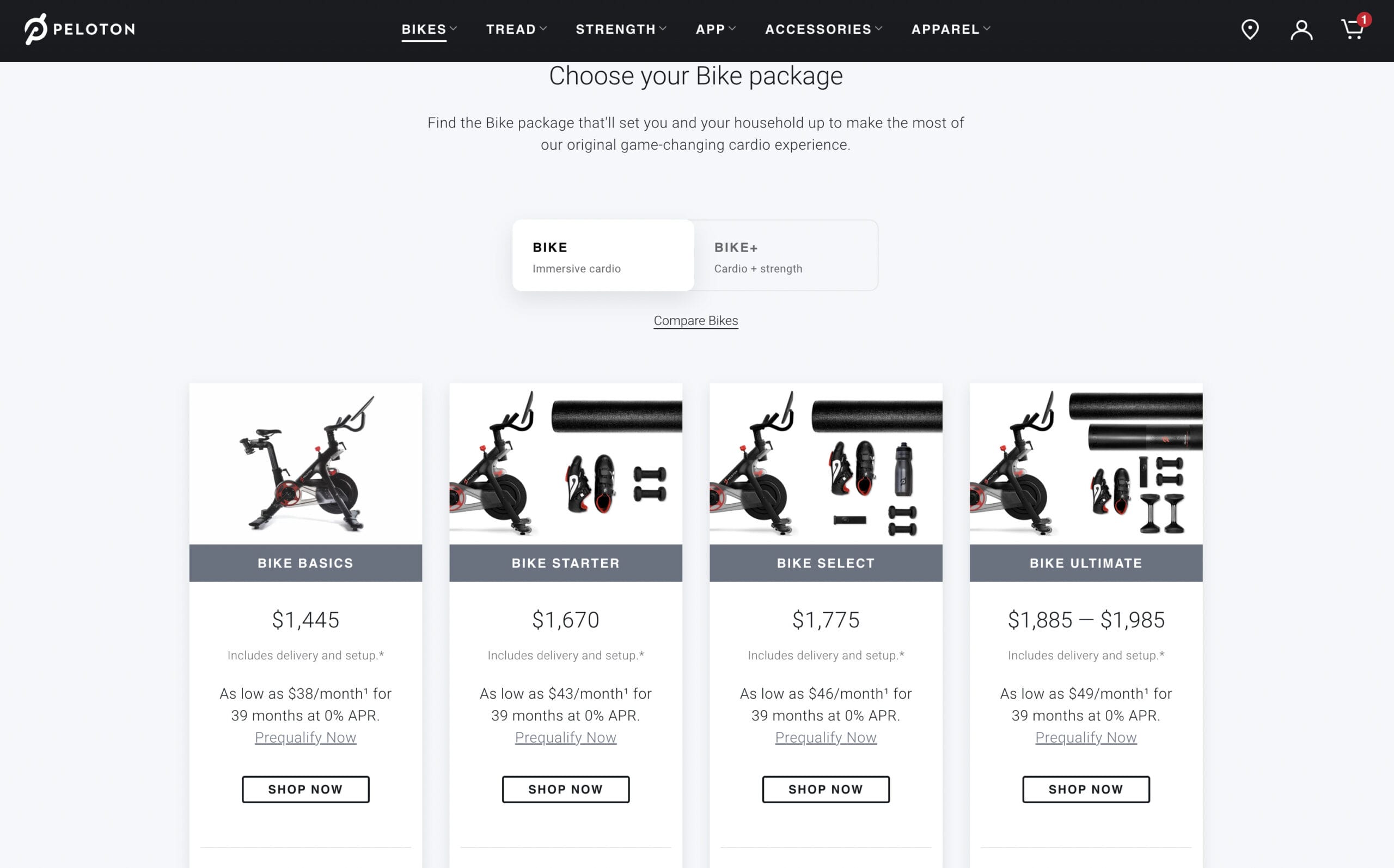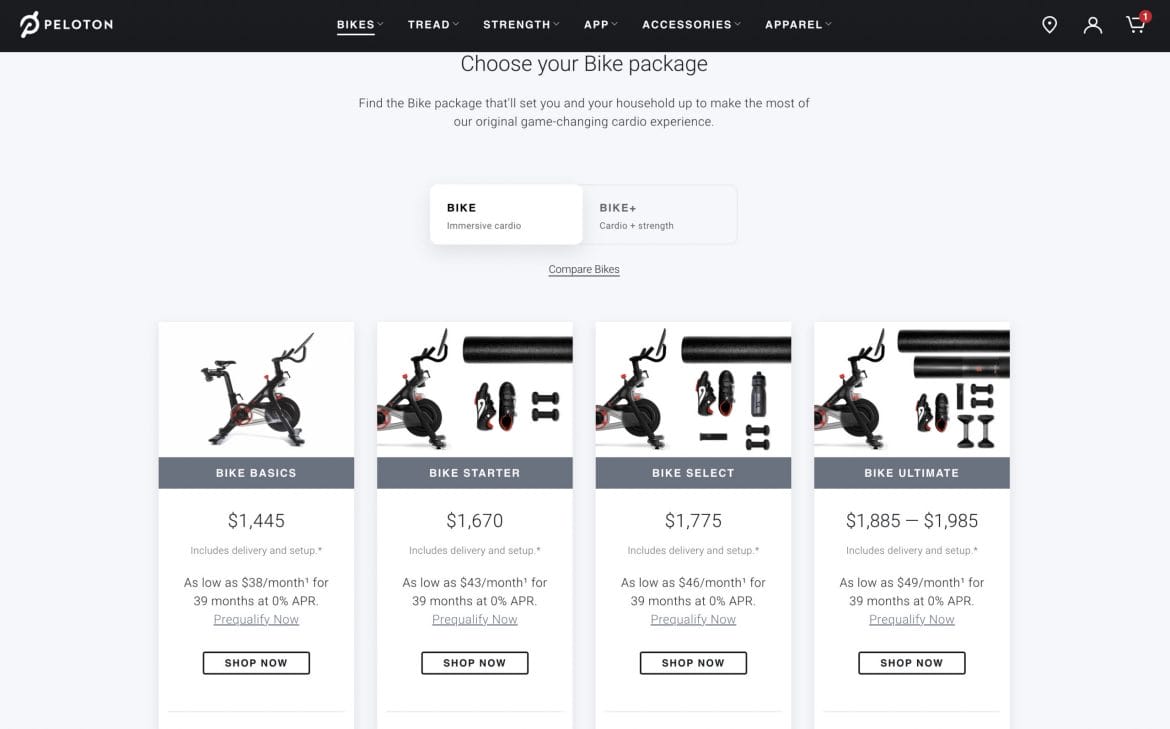 The same goes for the Peloton Tread. Note that shipping and delivery of the Bike+ have been consolidated throughout these changes.
As a reminder, the current price of the original Peloton bike is $1,445; the Bike+ costs $1,995; and tread is $2,695. The Tread+ is currently unsold due to last year's recall – although CEO Barry McCarthy apparently remains hopeful of a potential relaunch.
If you want to learn more about how Peloton gear prices change over time, check out our roundup article.
---
Want to make sure you don't miss any Peloton news? Register for our newsletter and get all the latest Peloton updates and Peloton rumors straight to your inbox.