High Liner Foods Q2 2022 sales up 33%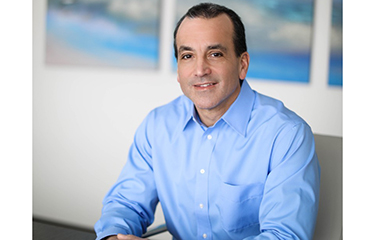 High Liner Foods, based in Lunenberg, Nova Scotia, Canada, had a strong second quarter, with significant increases in sales and gross profit.
The company recorded a 33.6% or $63.7 million (EUR 61.6 million) increase in sales for the 13 weeks ending July 2, 2022, compared to the same period last year. Sales totaled $253.5 million (€245.5 million) in the second quarter of 2022, compared to $189.8 million (€183.8 million) in the second quarter of 2021.
The higher value also coincided with higher volume. High Liner sold 58.8 million pounds of product in the second quarter of 2022, an increase of 8.4 million pounds – or 16.7% – from the 50.4 million pounds sold in the second quarter of 2021.
High Liner also reported higher gross profit for the quarter, reaching $56.3 million (€54.5 million) in the second quarter of 2022, an increase of $11.9 million (€11.5 million). euros), or 26.8%, compared to 44.4 million (43 million euros) last year. Adjusted earnings before interest, taxes, depreciation and amortization (EBITDA) increased by an even greater percentage, reaching $25.3 million (€24.5 million), an increase of $5.7 million. dollars (5.5 million euros) – or 29.1% – compared to the 19.6 million dollars. million (EUR 18.9 million) recognized in Q2 2021.
"The second quarter of 2022 was another strong quarter for High Liner Foods. Our products continue to be in high demand, our team is performing well, and the reliability of our diverse global supply chain continues to differentiate us in the marketplace," said the president and director of High Liner Foods. CEO Rod Hepponstall said in a statement announcing the company's financial performance: "This strong performance drove year-over-year increases in volume and sales and adjusted EBITDA, putting us on track. on track to deliver another year of adjusted EBITDA growth."
The positive second quarter continues a trend for High Liner, which previously reported a significant increase in sales in the first quarter of 2022. Overall, in the first half of 2022, the company increased its sales value compared to 2021 by 115 million dollars (111.4 million euros), or 26.5%, to 548.2 million USD (531.1 million EUR). High Liner's gross profit also increased by $16.3 million (€15.7 million) or 16% to $118.3 million (€114.6 million).
"Our ability to perform well in a supply-constrained inflationary environment underscores the strong underlying fundamentals of our business and the potential for further growth as market conditions stabilize," Hepponstall said. "We remain focused on efficiency, innovation and optimization across the portfolio. We believe this is the way forward to continue to drive profitability and advance our leadership position. value-added branded seafood in North America."
The strong start to 2022 amid inflationary pressure and supply chain complications is a dramatic turnaround for the company, which just a few years ago underwent a "realignment" plan that involved laying off 14 % of its salaried workforce. The realignment came after the company announced it had "continuing challenges" in August 2018, and at the time Hepponstall – who was named the company's chairman and chief executive in April of that year – said the poor financial results were linked to "low sales volume". and raw material costs.
Today, however, the company's results are positive even amid inflation challenges, Hepponstall said.
"This quarter demonstrated that our longstanding efforts to ensure we were well positioned for the full reopening of catering are paying off – our customers appreciate the versatility of our offerings, the reliability of supply and the value we offer," Hepponstall said. "We are encouraged that while consumers have enjoyed eating seafood away from home, our retail business has remained strong and increased sales and volume over the same period. last year."
Hepponstall said High Liner "continues to experience shipment delays" and material supply issues – to the tune of an estimated sales volume impact of 4 million pounds in the quarter. However, the company has taken steps to mitigate the challenges and the impact on its performance and customers has been reduced accordingly, he said.
Overall, Hepponstall said he has a positive outlook for the remainder of 2022.
"I am confident that we will continue to increase sales and deliver year-over-year Adjusted EBITDA growth in fiscal 2022 as we execute on our strategy to be the leader value-added branded seafood in North America," he said.
Photo courtesy of Rod Hepponstall/LinkedIn