Connected logistics in maritime transport: need of the hour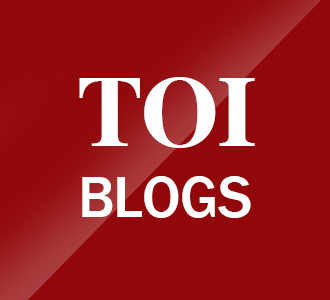 The pandemic has caused massive disruptions over the past two years in the logistics industry. The crisis between the Russian-Ukrainian and Sri Lankan economic situation has added to the global supply chain system of India and other countries. These incidents reveal the disintegrated nature of the shipping industry around the world. Growing complexities are important motives for solving global supply chain issues.
Multiple factors are missing in the country in terms of the use of smart machines in the supply chain network. Due to insufficient awareness, the fragmented nature of local markets, insufficient government intervention and the absence of local organizations to strengthen regional standardization, multiple obstacles have prevented ensuring a logistics network seamlessly connected. Although internet coverage in India is growing at an impressive rate, business owners and traditional exporters are still skeptical of stepping out of their comfort zone and embracing technology. Some of them could use internet for inventory management and communication. However, advanced technologies like IoT are distant subjects for most of them.
Despite the popular belief that IoT for logistics is making significant inroads mainly in rich countries, start-ups are making significant progress in this field in developing countries like India and are all poised to get a early advantage. He indicates that technology acts as a catalyst for the booming economic growth of start-ups.
As Logistics 4.0 increasingly changes India's logistics interface, robust penetration of connected logistics has become even more critical.
The global connected logistics industry is expected to expand at a CAGR of 17.5% over the projected period (2021 – 2026). The growing adoption of deep technologies such as IoT, AI, and ML in supply chain management will soon drive the connected logistics market to new heights. While the United States leads in connected logistics penetration, the Asia-Pacific region and India are the fastest growing economies embracing technology-driven logistics.
Logistics departments need to consider the issues of constrained supply space, growing exponentially while integrating predictive analytics into their plans to deal with unforeseen delays and disruptions. This is just one example of how smart logistics helps businesses optimize and grow, and there are several additional benefits to this approach. According to a
According to the McKinsey report published in 2018, organizations could increase their economic value by up to $2 trillion by implementing AI-based logistics solutions for their operations.
Smart and connectivity-driven apps have made the process of moving goods easier for exporters around the world. While there is an aggressive need for awareness of new era connected technologies, early signs of adoption can be seen in the EXIM ecosystem. Shippers are now starting to use AI and IoT to simplify their international freight and long distance delivery procedures. As you may know, exporters have several goals for developing supply chain optimization plans. If you're a shipper, you'll want to choose the most cost-effective transportation choices for your exports. At the same time, you don't want to waste too much money or time. This is when the role of a digital freight forwarder using the latest technology comes into play.
Organizations can collect huge volumes of data during the shipping and transit process by incorporating technologies such as RFID (radio frequency identification) chips and Internet of Things (IoT) devices. These can be part of transport trucks, containers and other vehicles, allowing the exporter to know all the details about the current stature, potential threat, ETA, etc. Connected logistics also helps businesses scale by planning massive orders and shipments well in advance and executing them effortlessly.
The EXIM industry can enjoy several benefits through the use of such smart mechanisms. Apart from tracking freight, businesses also need to monitor inventory. Raw materials or finished products in a facility may be vulnerable to damage, theft or misplacement. Organizations also need to track inventory in their warehouses and freight tracking. Theft, misplacement or damage to raw materials or finished products in a factory are possibilities.
This can lead to delayed production times and deliveries and ultimately loss to organizations. Additionally, inventory monitoring systems ensure that company administrators are constantly aware of the amount of inventory in the warehouse. So, if your organization experiences inventory loss during storage or transit, advanced tracking and monitoring systems will have you covered.
An important use can be predictive analysis. A component of AI provides the data needed to make such long-term decisions.
The use of new technologies such as machine learning, data mining, predictive modeling, and predictive analytics systems can help an organization's decision makers understand the current state of the market at all times. Predictive analytics systems have one of the widest ranges of applications for organizations.
First, these systems can analyze customer behavior by going through records of their purchasing preferences (regarding product lines) over several years. Additionally, based on behavioral data, the systems can incentivize organizations to produce more high-demand products and deploy their resources in operations that can generate profits in the future. After understanding all these essential components to ensure a proper and scalable export mechanism, IoT-driven connection logistics is no longer a luxury but has become necessary for all businesses.
Today, the EXIM industry is constantly looking for ways to gain a competitive edge. If these companies implement IoT and other similar technologies in their day-to-day operations, they will undoubtedly achieve market dominance. Using smart maritime planning can bring huge economic benefits to India. The need for merchants and organizations to invest more in technical infrastructure and embrace smart navigation as the new normal is clear.
END OF ARTICLE