British Airways resumes short-haul international flights from London Gatwick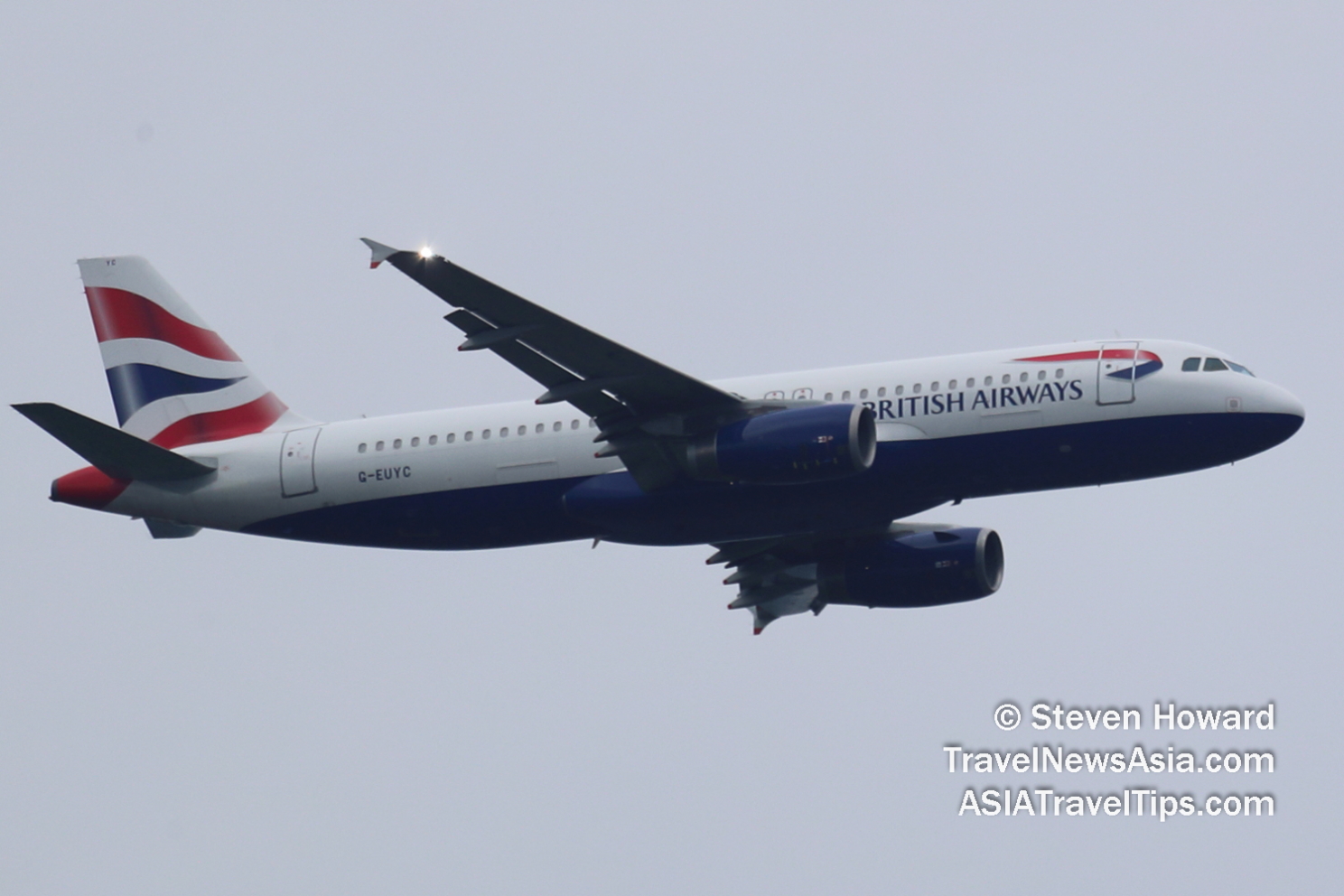 (05 April 2022, 11:41 +07)
British Airways resumed short-haul international flights from London Gatwick Airport (LGW) last week after a two-year hiatus.
Due to the ongoing COVID19 pandemic, the airline has suspended European operations at Gatwick Airport, moving a number of flights to Heathrow.
Initially, the services will operate under British Airways' Air Operator's Certificate (AOC), before transferring operations to a new British Airways branded subsidiary, BA Euroflyer, later this year.
The new airline will operate in the same way as the company's existing subsidiary, BA Cityflyer, flying under the British Airways brand and offering a premium British Airways product.
British Airways A320 reg: G-EUYC. Photo by Steven Howard from TravelNewsAsia.com
"I'm really proud of what we've created at Gatwick, we have a great team with lots of exciting new talent," said British Airways Euroflyer Acting CEO Tom Stoddart. "I look forward to seeing our new subsidiary grow, add new routes and offer customers more options for holidaying with premium service from British Airways."
Customers traveling on the airline's new subsidiary will receive the same level of service they expect from British Airways and enjoy the benefits of traveling with the UK's flag carrier, including generous baggage allowance, water and free snacks, free seat selection at -24 hours. and frequent flyer benefits that include lounge access.
All airline services will have seats in the Club Europe (Business Class) cabin. Guests traveling in this cabin will have access to a premium check-in experience, exclusive lounges, and complimentary gourmet dining and bar service on board.
Customers in the airline's Euro Traveler (economy) cabin will be able to purchase pre-trip food, which will include fresh options from Tom Kerridge as part of the airline's 'Speedbird Café' menu and/or order produce ambient and drinks on board via their mobile phone.
See also: Exclusive travel industry interview with Kurt Ekert, President of Saber.