BGMEA wants more shipping lines to export in a timely manner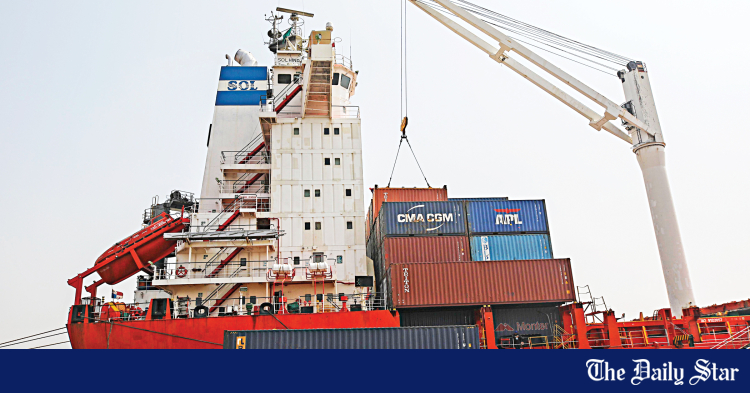 A BGMEA executive said export containers loaded with apparel products face additional delays at Chattogram Port due to the appointment of certain shipping lines and docks by buyers. Star/file

">
A BGMEA executive said export containers loaded with apparel products face additional delays at Chattogram Port due to the appointment of certain shipping lines and docks by buyers. Star/file
The Bangladesh Garment Manufacturers and Exporters Association (BGMEA) has requested global garment buyers to designate more shipping lines and berths to facilitate timely shipment of export containers.
BGMEA Chairman Faruque Hassan made the call during a meeting with representatives of global brand C&A Sourcing International and shipper Hapag-Lloyd at the BGMEA office in Dhaka on August 12.
The discussion was part of BGMEA's ongoing efforts to ensure smooth shipment of export and import goods, the association said in a statement.
Hassan also said that export containers loaded with clothing products face additional delays at Chattogram Port due to the appointment of certain shipping lines and docks by buyers.
He also said buyers should make best use of the capacity of available shipping companies to handle the export of garments, which will increase in the coming months.
Earlier, the BGMEA in a letter asked global apparel buyers through the Buyers' Forum, a group of representatives from major apparel buyers, to appoint as many freight forwarders as possible to deliver shipments on time.